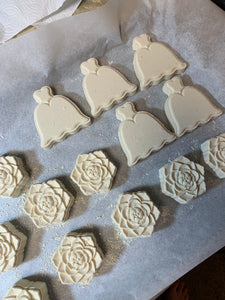 Oops! Surprise Bath Products
Like a surprise? Don't care what something looks like as long as it smells good? Love a discount? This listing is for you! Value is $6 or more.
Can contain: Broken/leftover/one of a kind bath bombs, bath fizz, soaps, bath salts, shower steamers, etc. 
Please limit to 2 per order please. 
Please do not order if you have any allergies/sensitivities.
---
We Also Recommend